Round bars are general-purpose steel products that can be used to meet a wide range of needs, such as large-scale construction machinery, bolts, and members for tools.
We can also produce high value-added round bars that are customized according to application requirements and purposes. Round bars are also used for automobile parts.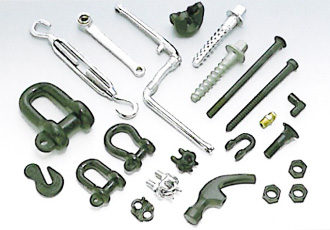 KYOEI STEEL's structural round steel is mainly used to make construction materials such as anchor bolts, braces, and turnbuckles. It is also used to make chains, lifting bars, and many other products.